Möchten Sie gerne ein Angebot erhalten um einen Produkt zu kaufen oder leasen?
Angebotanfrage
Key publications
The AGE Reader has been validated in 170 peer-reviewed publications. Please find below a selection of key publications in several clinical areas:
Diabetes:
Atherosclerosis:
Kidney disease:
Technical validation:
Sind Sie an einem White Paper oder einer Produktbroschüre interessiert? Bitte hinterlassen Sie Ihren Namen und Ihre E-Mail-Adresse hier.
INFORMATIONSANFRAGE
Möchten Sie mehr über unsere Produkte erfahren? Fordern Sie alle Informationen an, die Sie hier erhalten möchten.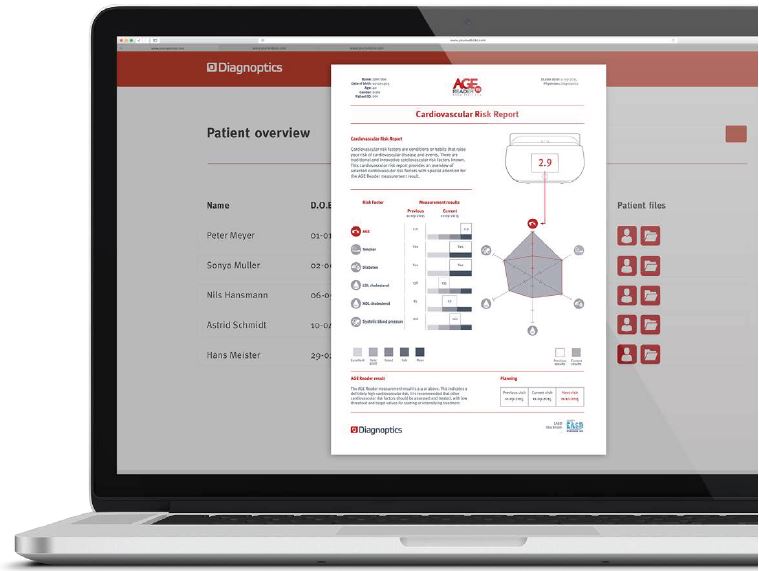 Mit der neuen AGE Reader App können Sie einen umfassenden kardiovaskulären Risikobericht basierend auf der Messung des AGE Reader erstellen. Für jeden Patienten können alle Besuche in der bedienerfreundlichen App dokumentiert und hinzugezogen werden.
Mehr lesen »