Key publications
The AGE Reader has been validated in over 200 peer-reviewed publications. Please find below a selection of key publications in several clinical areas:
CV Risk in the general population:
CV Risk in Diabetes patients:
CV Risk in Atherosclerosis patients:
CV Risk in Kidney disease patients:
Technical validation:
Interested in receiving a white paper and product brochure? Please leave your name and email here.
Request information
Would you like to learn more about our products? Request any information you wish to receive here.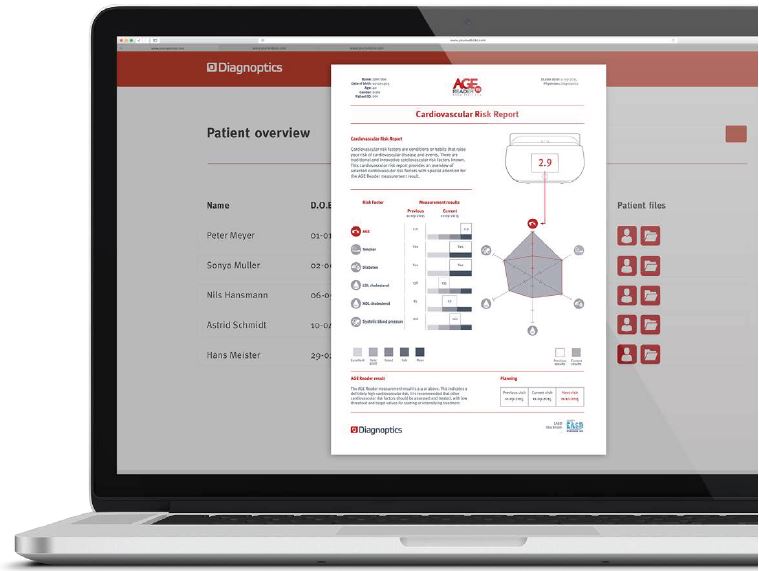 The new AGE Reader App allows you to generate a comprehensive Cardiovascular Risk Report based on the AGE Reader measurement. For each patient all visits can be documented and consulted in the easy to use App.
Read more »