Wilt u een offerte aanvragen voor de aankoop of lease van producten?
Offerte aanvragen
Belangrijke publicaties
The AGE Reader has been validated in 170 peer-reviewed publications. Please find below a selection of key publications in several clinical areas:
Diabetes:
Atherosclerosis:
Kidney disease:
Technical validation:
Wilt u graag een white paper en een productbrochure ontvangen? Voer hier uw naam en e-mailadres in.
Informatie aanvragen
Wilt u meer informatie over onze producten? Vraag hier informatie aan die u wilt ontvangen.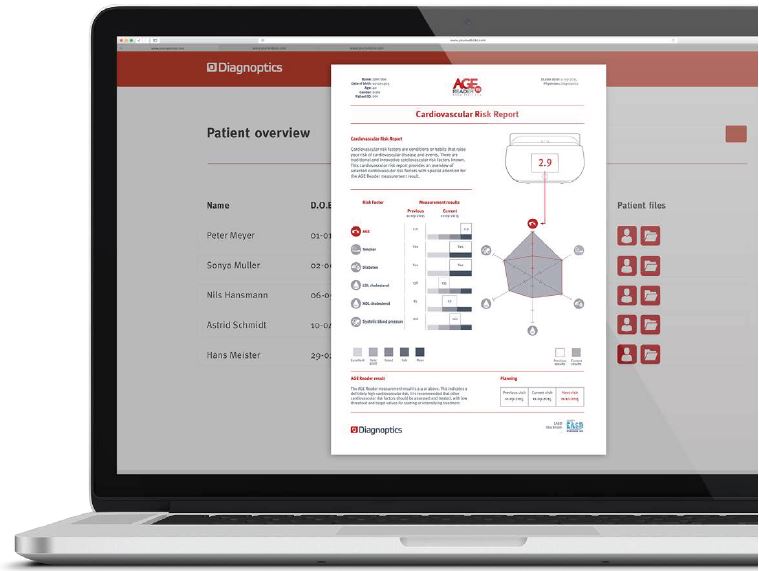 Met de AGE Reader-app kunt u een uitgebreid cardiovasculair-risicorapport genereren, gebaseerd op de meting van de AGE Reader. Voor elke patiënt kunnen alle bezoeken worden bijgehouden en geraadpleegd in de gebruiksvriendelijke app.
Lees meer »