Improve your cardiovascular risk assessment
The extensively validated AGE Reader provides an immediate and non-invasive cardiovascular risk prediction. The AGE Reader is very easy to use measurement and leads to clinically valuable extra information.
The AGE Reader dramatically improves the cardiovascular risk prediction for diabetes, renal failure, and atherosclerosis patients. The method is convenient, easy to use and validated.
Learn more about how you can improve cardiovascular risk assessment with the AGE Reader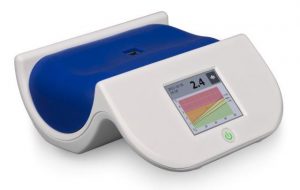 Request information
Would you like to learn more about our products? Request any information you wish to receive here.
Non-invasive cardiovascular risk assessment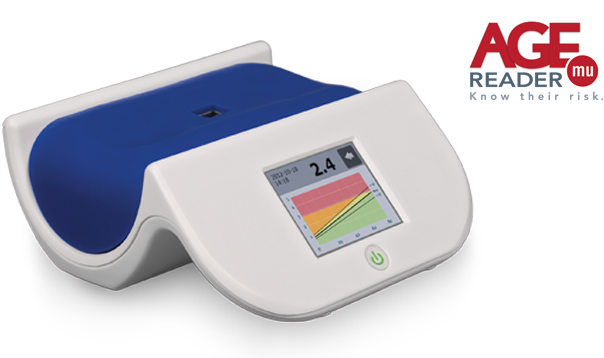 The AGE Reader mu is the next generation AGE Reader that combines a high measurement quality standard with an innovative design, at a reduced price level. The AGE Reader mu is a perfect tool for diabetologists and family doctors.
Read more »