Excellent presentation about Advanced Glycation Endproducts (Dutch)
Prof. dr. Bruce Wolffenbuttel about Advanced Glycation Endproducts (AGEs) and the search for AGE breaking or AGE lowering drugs.
Latest news items
Request information
Would you like to learn more about our products? Request any information you wish to receive here.
Non-invasive cardiovascular risk assessment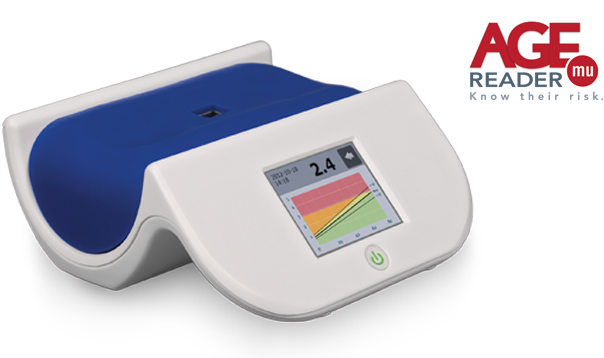 The 'AGE Reader mu' is the next generation AGE Reader that combines a high measurement quality standard with an innovative design, at a reduced pricelevel. The AGE Reader mu is a perfect tool for diabetologists and family doctors.
Read more »
If you want to receive the newsletter with information about DiagnOptics' products, please send us your email address.