Diagnoptics receives Japanese market approval for AGE Reader mu.
Groningen, the Netherlands – September 11, 2015
Diagnoptics has received a Todokede registration from the Japanese Pharmaceuticals and Medical Devices Agency (PMDA) for the AGE Reader mu in Japan. This allows Diagnoptics to market the AGE Reader mu in Japan as a General Medical Device (class I). 
This approval means entry to another important market for the AGE Reader mu. Japanese healthcare professionals are now allowed to use the AGE Reader mu in general clinical practice. The AGE Reader SU was already available in Japan for clinical research since 2009 and will continue to be available for this purpose.
Latest news items
Request information
Would you like to learn more about our products? Request any information you wish to receive here.
Non-invasive cardiovascular risk assessment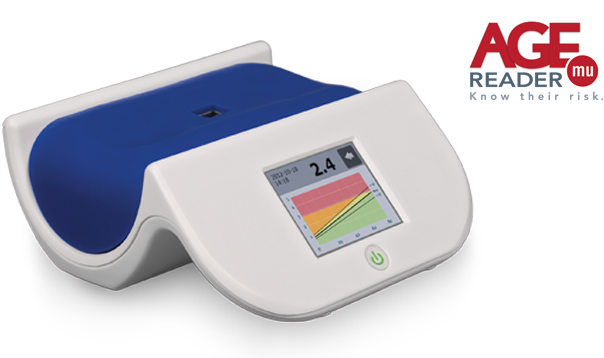 The 'AGE Reader mu' is the next generation AGE Reader that combines a high measurement quality standard with an innovative design, at a reduced pricelevel. The AGE Reader mu is a perfect tool for diabetologists and family doctors.
Read more »
If you want to receive the newsletter with information about DiagnOptics' products, please send us your email address.