Diagnoptics appoints Forel Medical as new Polish distributor
Groningen, the Netherlands – March 3, 2015
Diagnoptics appointed Forel Medical as the new distributor of its products in Poland. Forel Medical will introduce the AGE Reader mu in Poland and is responsible for the marketing and sales of all AGE Reader products in Poland. The non-invasive AGE Reader measurement provides and immediate cardiovascular risk assessment. The easy to do measurement make it an ideal tool for family doctors, medical specialist and pharmacies. 
Forel Medical is a Company supplying most innovative medical devices and equipment to healthcare facilities throughout Poland. Forel Medical specializes in introducing cutting edge and unique technologies allowing to rationalize workflow of healthcare facilities and to increase safety and comfort of staff performing treatments. Wojciech Borkowski, general manager of Forel Medical: "We are a young and dynamic company with the goal to introduce innovative and unique solutions to the Polish healthcare community. After the successful launch of the new products during 2013 and 20114, we are aiming to expand our portfolio through exclusive partnerships with foreign medical device manufacturers such as Diagnoptics".
Latest news items
Request information
Would you like to learn more about our products? Request any information you wish to receive here.
Non-invasive cardiovascular risk assessment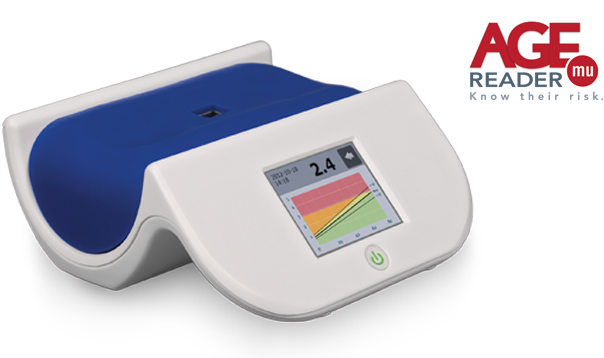 The 'AGE Reader mu' is the next generation AGE Reader that combines a high measurement quality standard with an innovative design, at a reduced pricelevel. The AGE Reader mu is a perfect tool for diabetologists and family doctors.
Read more »
If you want to receive the newsletter with information about DiagnOptics' products, please send us your email address.