Products
The introduction of the AGE Reader marks a technological breakthrough and has profound impact on the discovery and clinical intervention of diabetes and other ageing related chronic disorders. This innovative product not only enables instantaneous diagnosis and risk assessment on diabetes and its complications, but also provides clinicians with needed information to make correct treatment plan.
Since the CE certification on the AGE Reader in 2006, DiagnOptics has been selling this device to diverse end users in applicable markets. DiagnOptics introduced Diab-spot, a non-invasive test to identify people at risk for diabetes or pre-diabetes in 2011.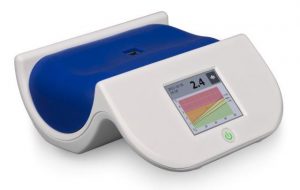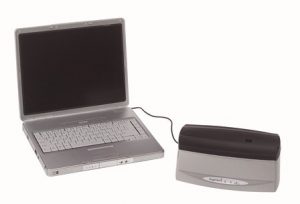 The differences between the AGE Reader mu and AGE Reader SU can be found here.
Currently the company is working on obtaining additional regulatory approvals in other regions and is engaged in new product development activities. The headoffice of DiagnOptics Technologies BV is in Groningen, the Netherlands.
Request information
Would you like to learn more about our products? Request any information you wish to receive here.