Technology
The AGE Reader has a light source which illuminates the skin of the forearm. This light will excite fluorescent moieties in the tissue which will emit light of a different wavelength. In the used wavelength band the major contribution in fluorescence comes from fluorescent AGEs linked mostly to collagen, but also to other proteins and lipids. The emitted light is detected using a spectrometer.
By using specific technical adaptations including selection of specific wavelength, modulated or pulsed light sources, a more selective discrimination of specific AGEs is obtained.
The AGE Reader measures tissue accumulation of Advanced Glycation Endproducts (AGEs) by means of fluorescence techniques (skin autofluorescence). AGEs play a key role in the pathogenesis of many age-related diseases, such as diabetes, cardiovascular disease, renal failure and metabolic syndrom. By this, the AGE Reader is a good alternative or additional instrument to traditional risk factors and i.e. the Framingham risk score.
Read more about the clinical validation of the AGE Reader
Interested in receiving a white paper and product brochure? Please leave your name and email here.
Request information
Would you like to learn more about our products? Request any information you wish to receive here.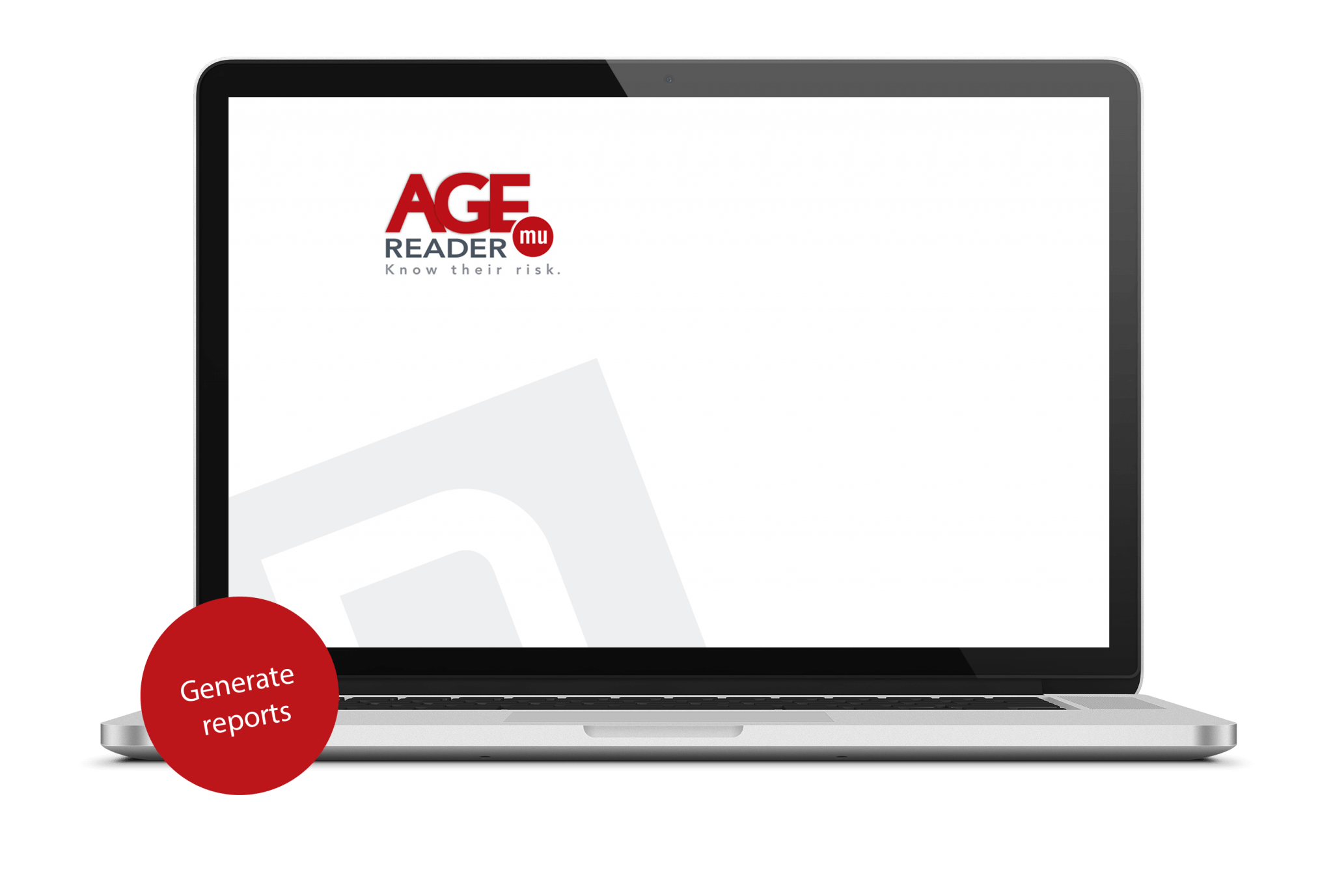 The new AGE Reader App allows you to generate a comprehensive Cardiovascular Risk Report based on the AGE Reader measurement. For each patient all visits can be documented and consulted in the easy to use App.
Read more »